No.28
・2 more times until the end of the blog
・"Return of Ultraman" taught us what's important
・Godzilla and Kikaider by Billiken Shokai
・Grand sumo tournament with soft vinyl monster dolls (10th-14th day)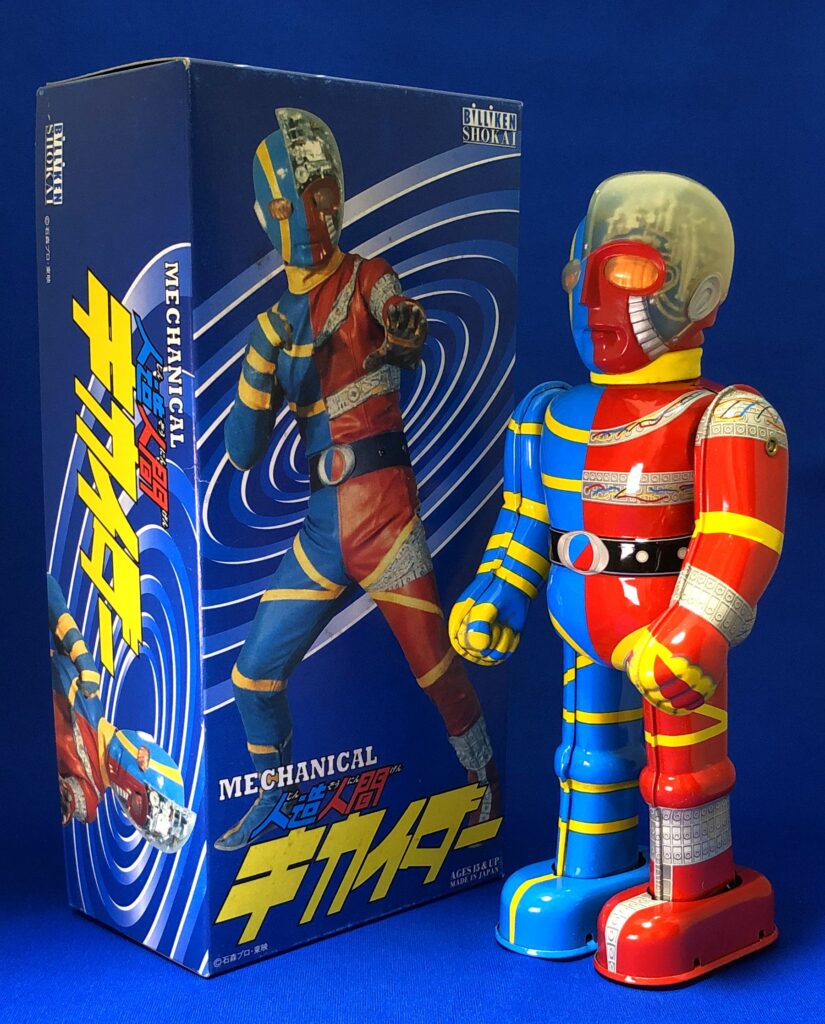 News from Kochi-power Research Institute (Part 28)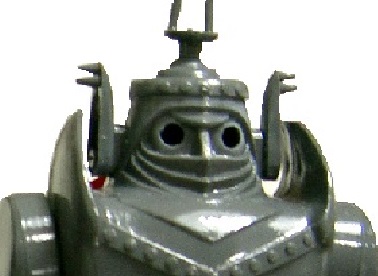 The new coronavirus infection (COVID-19) is not showing any signs of abating.


 I never imagined that such a terrible situation would occur in a developed country like Japan. First of all, regarding the virus, I would like the WHO to take the lead in identifying the source of the outbreak, without worrying about a big country. If the virus leaked out of one of the laboratories, as has been rumored, then we need to make sure it doesn't happen again.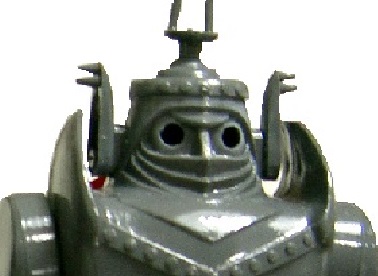 Couldn't we have stopped the influx of the virus from abroad?


 Well, that was difficult because we couldn't close the country. However, it is also true that our country has been careless. The so-called "experts," such as former bureaucrats and doctors, who have been appearing in the media day after day to spread their loose views, saying that this is just a cold and that the flu has killed more people, should be made to pay the price.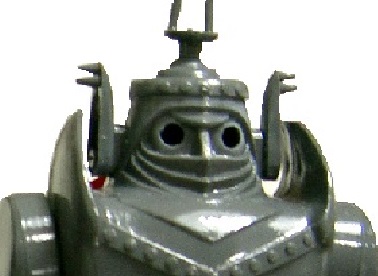 Vaccinations are not going as well as we would like…


 On this one, the government's and bureaucracy's inability to handle problems have been exposed. Since the Olympic Games will be held in Japan, I think there was a way to encourage pharmaceutical companies through the IOC to preferentially provide vaccines for all Japanese people as a condition for holding the Olympic Games. The Olympics may not have been the direct cause, but it's ironic that the number of infected people has exploded even though the event was forcibly held until it was postponed for a year.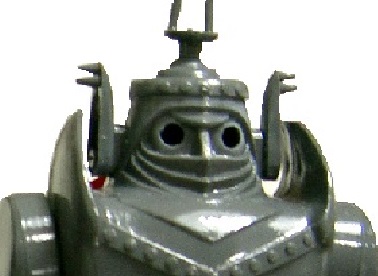 People who believe the fake news that vaccines are harmful and refuse to be vaccinated are becoming a problem in many countries.


 There are two types of people who disseminate such bullshit. In the first type, a less successful person tries to gain public attention by arguing against authority in order to satisfy his or her vanity. There have been people who claim that Einstein was wrong for a long time, but none of them have studied the theory properly at university. The theory of general relativity is not something that a layman can understand. The other type of people are those who are completely focused on making money, selling dubious health products as a substitute for vaccines or trying to collect membership fees through bogus seminars. There are reports that this kind of people are common in foreign countries, but it seems that a strange doctor is leading the way in our country as well.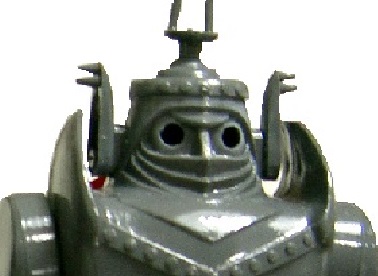 It is no wonder that some people believe what they hear from doctors, even if it is bullshit.


 Because this is a crisis on a national level just like a war or a natural disaster, those who interfere with national policies should be cracked down. And while people are free to post their opinions on the Internet, it's time to consider holding them accountable for what they say. On the other hand, people who are susceptible to falling for fake news tend to be uneducated in science and technology, lacking in intellectual inquisitiveness to investigate the truth of things, blindly jumping on fads, easily influenced by the opinions of others, not watching newspapers or TV, and playing with their phones all day long. So, education and enlightenment from an early age is especially important.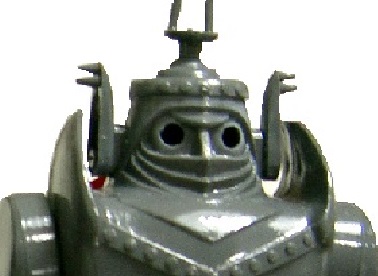 People all over the world have suffered greatly, and I hope that this is the last time we will have such a tragedy.


 We need to hasten the creation of a global monitoring system to prevent companies and countries from artificially spreading viruses like Umbrella did.
※Umbrella is a vicious company that appeared in the movie "Resident Evil" series and spread the virus that turns humans into zombies all over the world.
■"Return of Ultraman" taught us what's important

 As this blog is nearing its end, I would like to sum up "Return of Ultraman," which will be celebrating its 50th anniversary this year. The following are my picks for the best lines. In truth, there are more great scenes than this, but take a look anyway.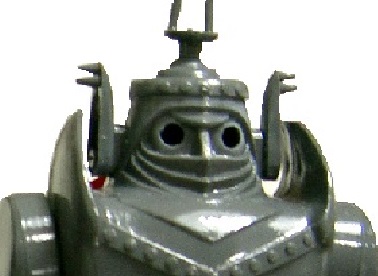 There are a lot of lines that don't seem like a very kid-friendly show.


 Adults have taken it upon themselves to decide that this level of children's programming is sufficient for children these days. At that time, I think the filmmakers were just trying to make a good movie, whether it was for children or not. And they tried to weave in the life experiences, philosophies, and ideas of the screenwriters and directors into their works. The finished work will have an impact on the lives of the viewers who resonate with it. In my case, the way Hideki Gō, a member of the bureaucratic organization called MAT, tried to stick to his point of view even when he was at odds with other members of the team, taught me the principle of behavior not to sympathize with what is not right. Also, the way Ken Sakata tried to convey his thoughts in a tone of voice that seemed to speak to Aki and Gō taught me about the proper attitude to take when admonishing and encouraging others. In addition, I learned the spirit and lessons that work should always be done with tension from the appearance of Gō, who was thrown away by Captain Katō many times in Judo and noticed his lack of tension.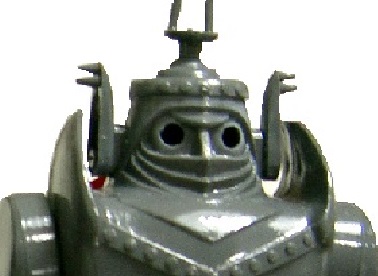 As is often said, this is a work with a really high degree of perfection as a human drama.


 The theatrical parts in episodes 5 and 6, such as the conflicts between Gō and Kishida, between Gō and Ueno, and between MAT and Secretary Kishida, can be watched all the way through without getting bored. In episodes 16 and 17, Aki's doubts about Yukiko and Gō's relationship are carefully portrayed, and the last episode between Yukiko and Saburō is a tragic love drama in itself. However, it's not as if the monsters were left out of the story, and I was surprised to see that the story structure, in which the story started with the appearance of Gudon, Twintail, and Terochilus, was not overwhelming at all.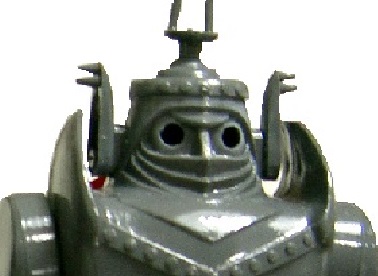 I feel like watching "Return of Ultraman" again.


 It's a shame that there hasn't been an Ultra series that surpasses this one. But in a way, I think "Ultraman Nexus" might have surpassed it in a different way. In any case, "Return of Ultraman" is a world heritage of the special effects genre, and it would be a good idea to make it a family heirloom, along with "Ultra Q," "Ultraman," and "Ultraseven," and watch the DVDs and BDs with the whole family.
Video source: All "DVD Return of Ultraman" (Panasonic Digital Network Co., Ltd.)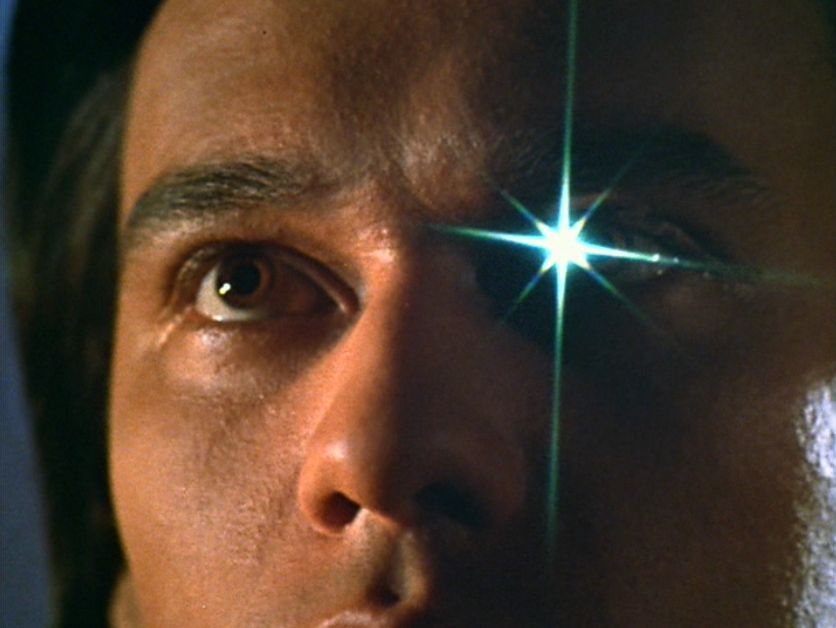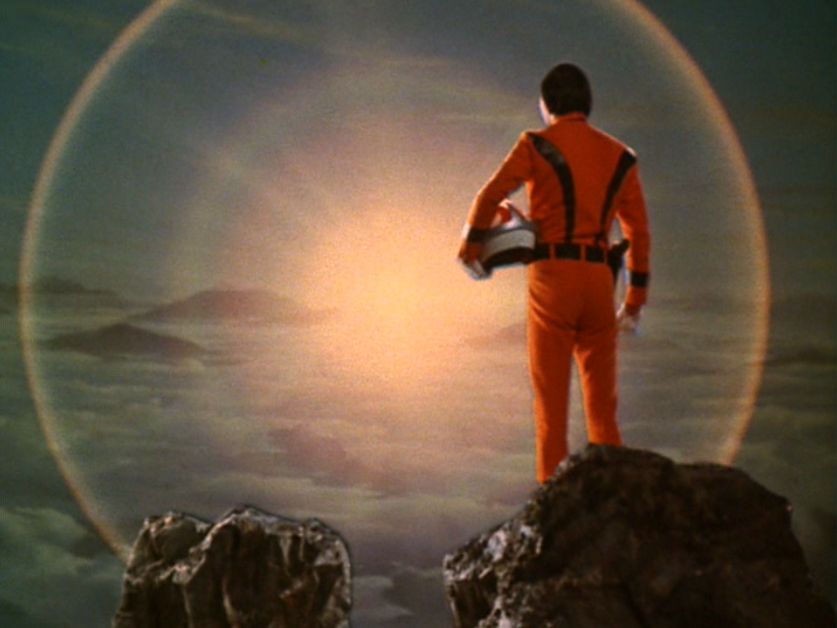 Episode 1 "All Monsters Attack"
(Screenplay: Shōzō Uehara, Director: Inoshirō Honda)
"I am Ultraman, and my mission is to fight all enemies that threaten the freedom and happiness of mankind…"
※The fact that he doesn't say that he fights monsters is what makes him reluctant.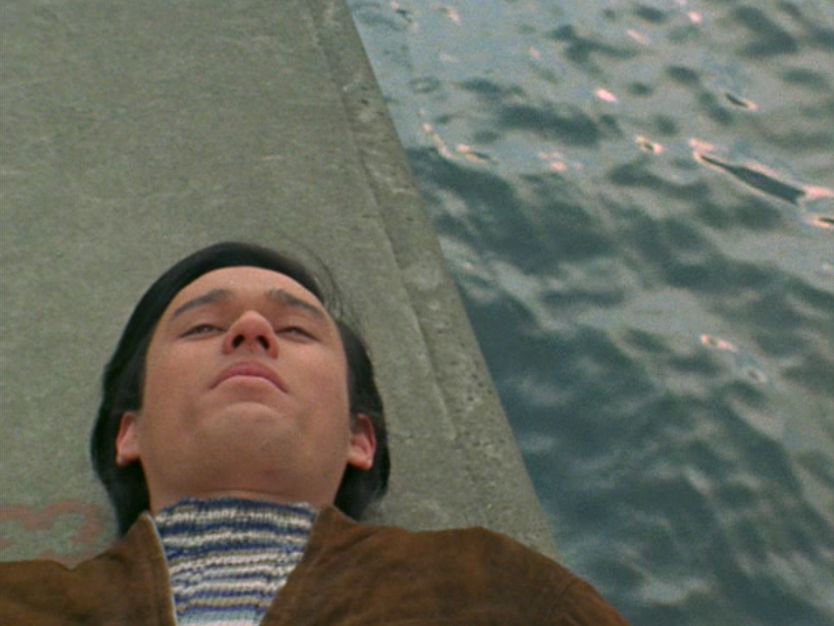 Episode 2 "Takkong's Great Counterattack" (Screenplay: Shōzō Uehara, Director: Inoshirō Honda)
(I was definitely getting carried away. I was trying to show off that I was an Ultraman. Before I could do that, I had to give it my all and work hard as Hideki Gō.)
※There were no heroes before Gō who could reflect on their actions and themselves.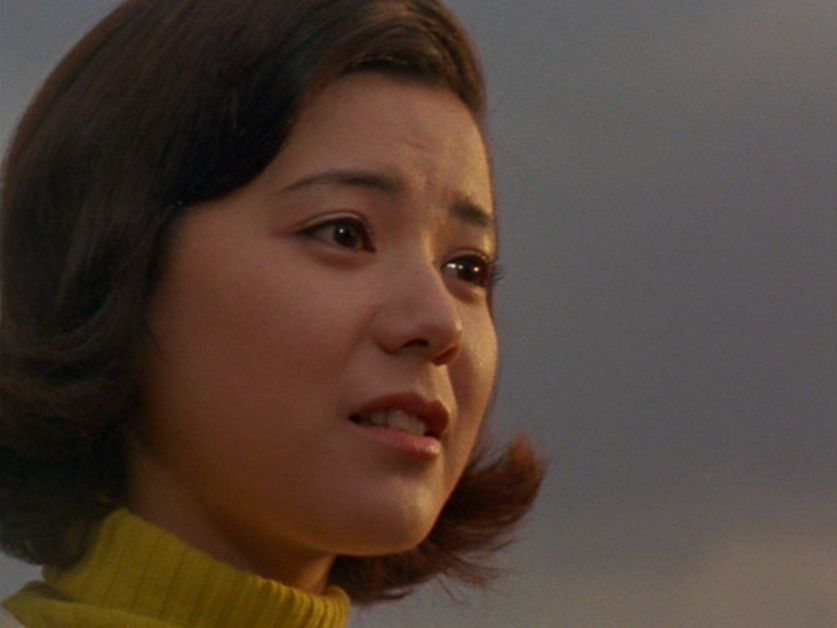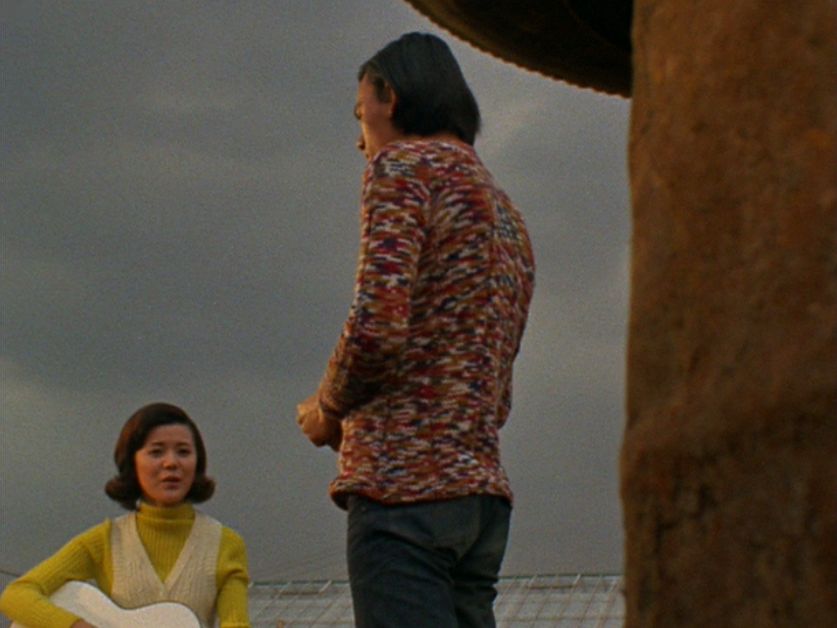 Episode 3 "The Monster Realm of Terror"
(Screenplay: Shōzō Uehara, Director: Masanori Kakei)
"Let's go home. I have no time to waste." "It may be a waste of time for you, Gō-san, but it's a very precious time for me. It's only once a year and it's precious." "I didn't ignore you, Aki-chan." "I know. I know that your head is full of thoughts about the Meteor and the MAT. But I just need ten minutes, no, five minutes. Sing with me."
※It makes me cry. It's a line from a 1970s TV drama.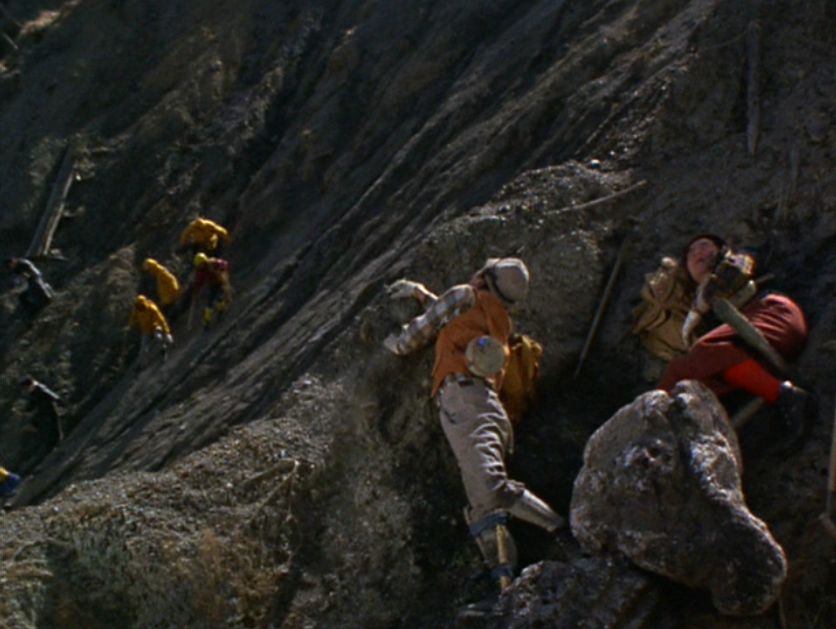 (At that time, my father was waiting for the rescue team behind a rock 100 meters away. He was injured and could not move. If they had searched another 100 meters away, he would have survived.)
※He talks about the importance of making one more step, even though it is painful, and working hard without compromise.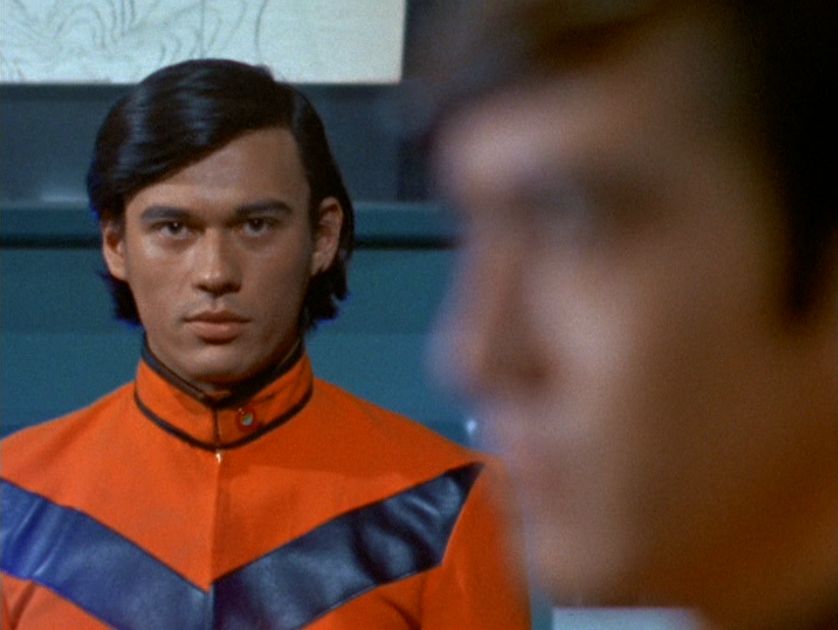 Episode 5 "Two Giant Monsters Attack Tokyo" (Screenplay: Shōzō Uehara, Director: Yoshiharu Tomita)
"I don't mind being punished. However, I think Mr. Kishida made a poor decision while on patrol, and besides, I'm still convinced that I saw the kid at the quarry."
※A man's workplace is a battlefield, and I will not flinch from my boss. It shows the spirit of the working man of that time.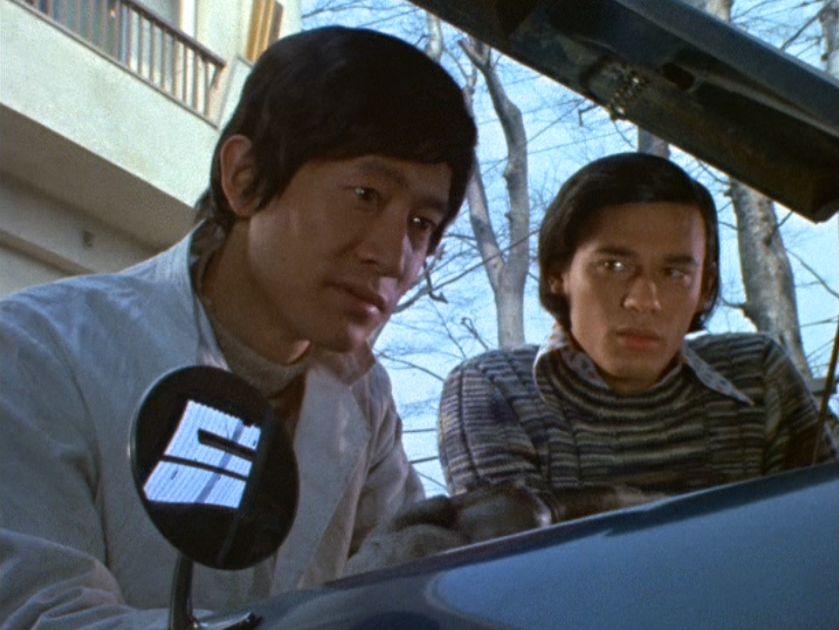 "I have a similar experience. When I was in the fourth grade, I was made to stand in the hallway because I was mistaken for the criminal who had broken the window glass of the staff room. No matter how much I told them it wasn't me, they didn't believe me. So I protested for a week without going to school. Finally, the real culprit, the boss of the kids, came forward. Hahaha… wrench… if you saw the girl, you should not withdraw what you saw, and if they give you three or four days of house arrest, you should just stand tall."
※This is the 1970s, and Ken Sakata, same generation as All-Campus Joint Struggle League, is proud of his refusal to bow down to power and authority.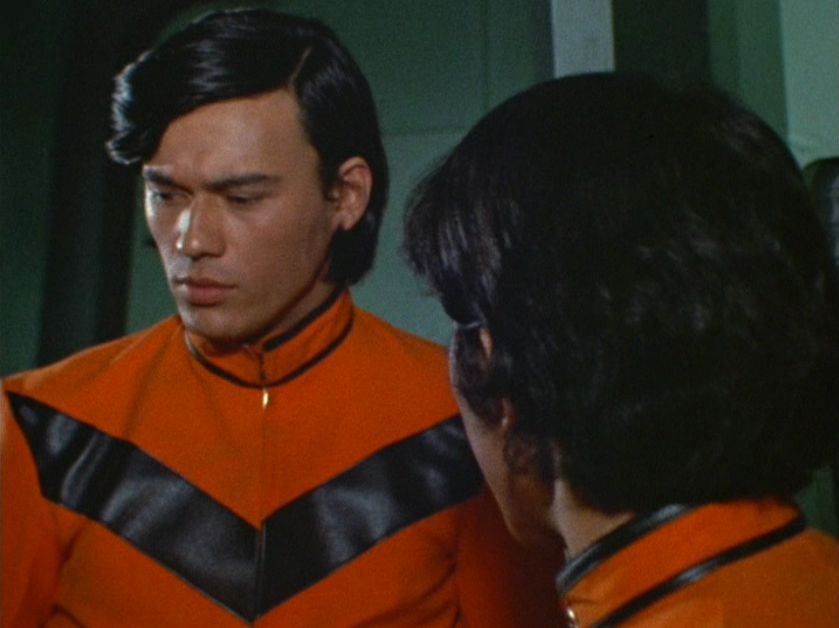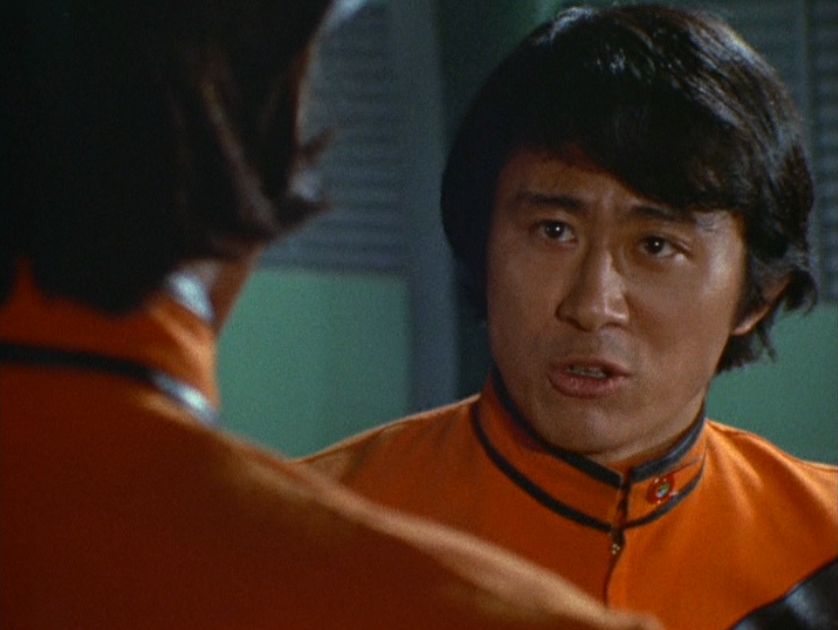 "Are you going to quit MAT?" "I'm quitting. Can I work for such a Secretary?" "Don't say stupid things. You're like a spoiled child. " "What did you just say about me!" "Isn't that right? If something happens that you don't like, you're going to quit right away. You're not the only one who gets upset. Why did you join MAT, and what did you do with it? This is too irresponsible just because you have a place to go back to."
※This is the line I want to tell young employees who quit within a few years of joining a company.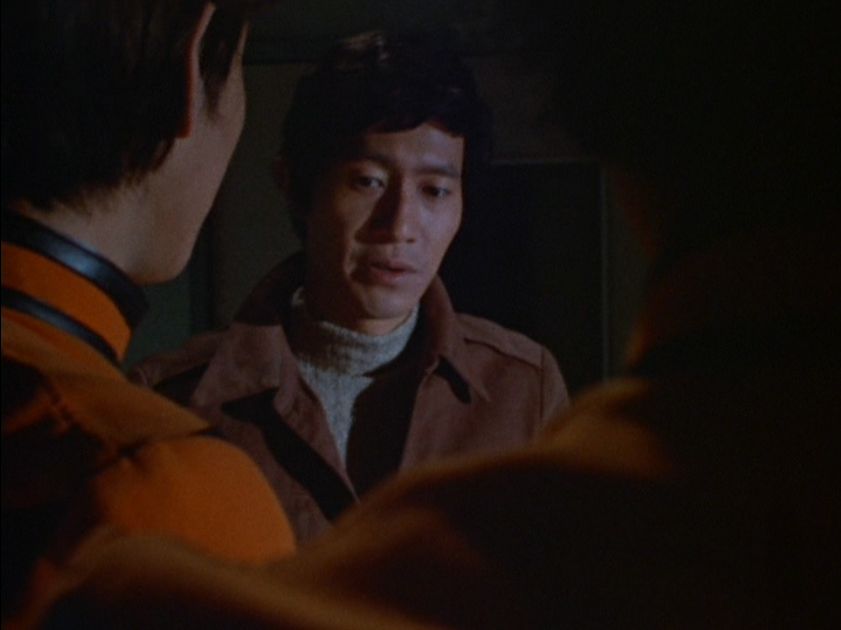 Episode 6 "Showdown! Monsters vs. MAT" (Screenplay: Shōzō Uehara, Director: Yoshiharu Tomita)
"In March 1945, during World War II, when U.S. military air raids were frequent, I was only three years old. My mother was so reluctant to evacuate that every time there was an air raid, she jumped into the rock shelter and prayed to the B-29 flying in the sky that it would not kill her son. Hahaha… I guess I'm just like my mother…"
※As I have mentioned before, in the 1970s, the scars of war still lingered.
"The mission of MAT is to protect people's freedom and to fight for their lives against those who threaten it. Captain, isn't that why the MAT exists?"
※This is the line that leads to Gō's determination when he became one with Ultraman in the first episode.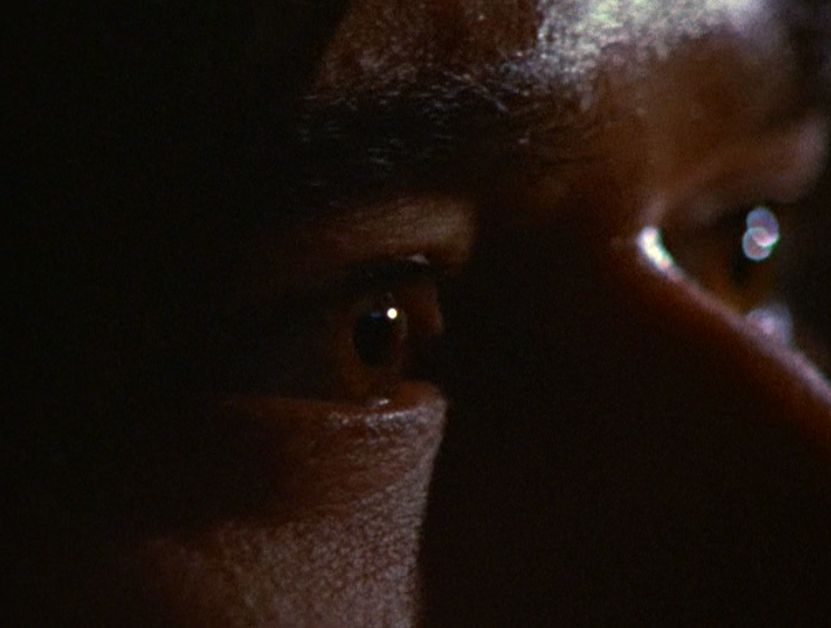 Episode 8 "Monster Time Bomb" (Screenplay: Shigemitsu Taguchi, Director: Masanori Kakei)
(It's definitely weird that I'm the strongest guy in MAT and I get thrown in judo.) "Gō! Do you know why you were thrown at me! Don't you get it?" (Yes, I was careless. I wasn't nervous enough.)
※This is the line that I use as my golden rule.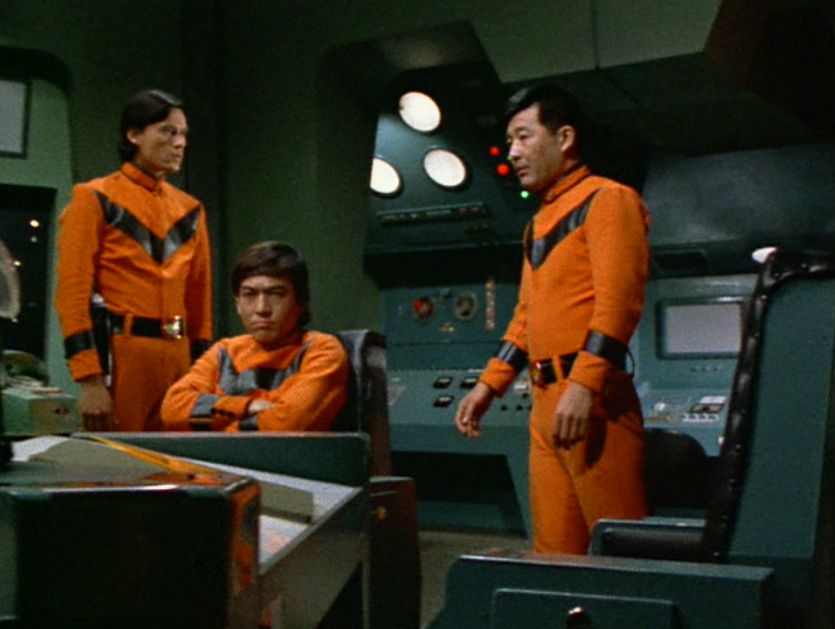 Episode 10 "Dinosaur Detonation Order" (Screenplay: Shōzō Uehara, Director: Masanori Kakei)
"I don't think the bomb order was wrong." "I'm not convinced." "I made the decision for two reasons: one is that it will affect the progress of the construction if we leave it alone, and the second is that the liquid to be dissolved is a terrifying weapon. As the commander of the MAT, I thought I would adopt the safest method, assuming every possible situation." "But…" "Listen. Well, that's how it ended up, but I'll settle this myself."
※The captain Katō shows what a supervisor should be.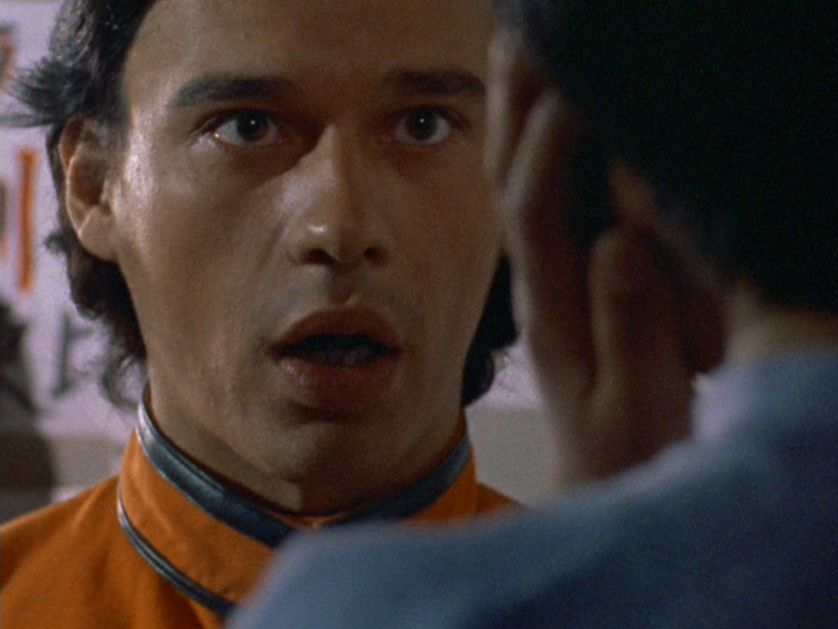 Episode 15 "Revenge of the Monster Boy" (Screenplay: Shigemitsu Taguchi, Director: Eizō Yamagiwa)
"Shirō, I won't allow you. Just because you have a disability in your leg, I never distinguish you from other people. You mustn't lie!" "Big brother… I…"
※The disabled are not distinguished from the able-bodied, but treated as equals. This sensitivity, which is most needed today, was already demonstrated in a work 50 years ago.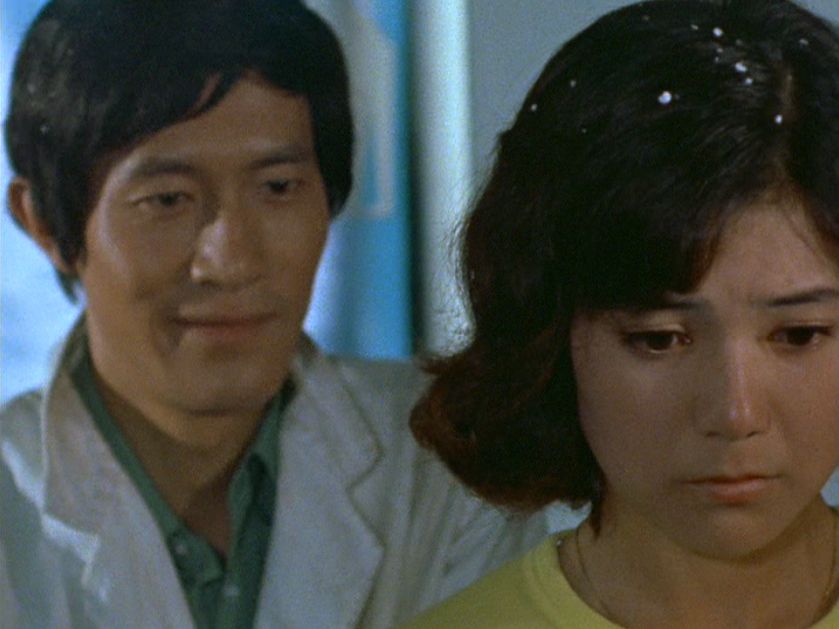 Episode 16 "The Mystery of Big Bird Monster Terochilus" (Screenplay: Shōzō Uehara, Director: Eizō Yamagiwa)
"In Tohoku region, it's called "Kazahana." There are times when the sky is blue but the snow flutters. It flutters like petals. When I see "Kazahana," I know that winter has already arrived."
※In this episode, a jealous Aki is adorable and Ken is too cool.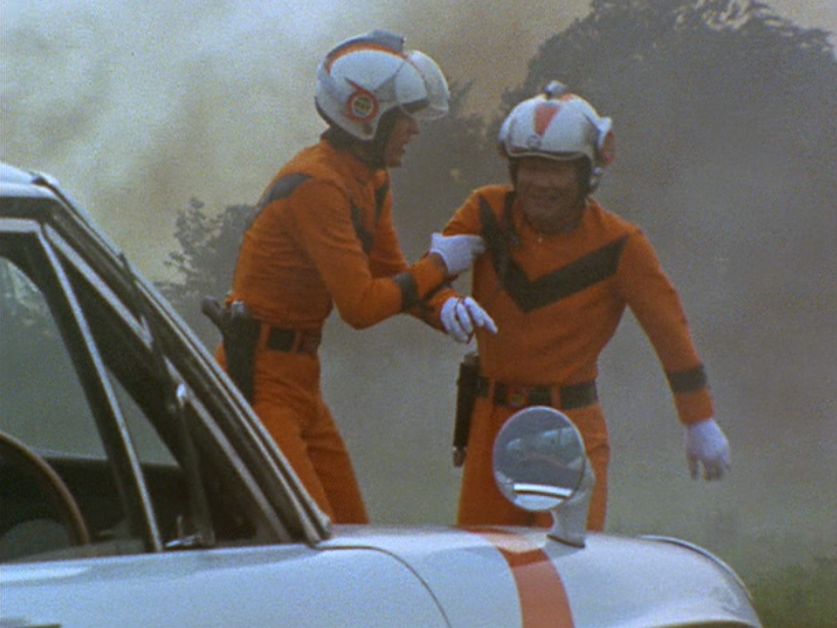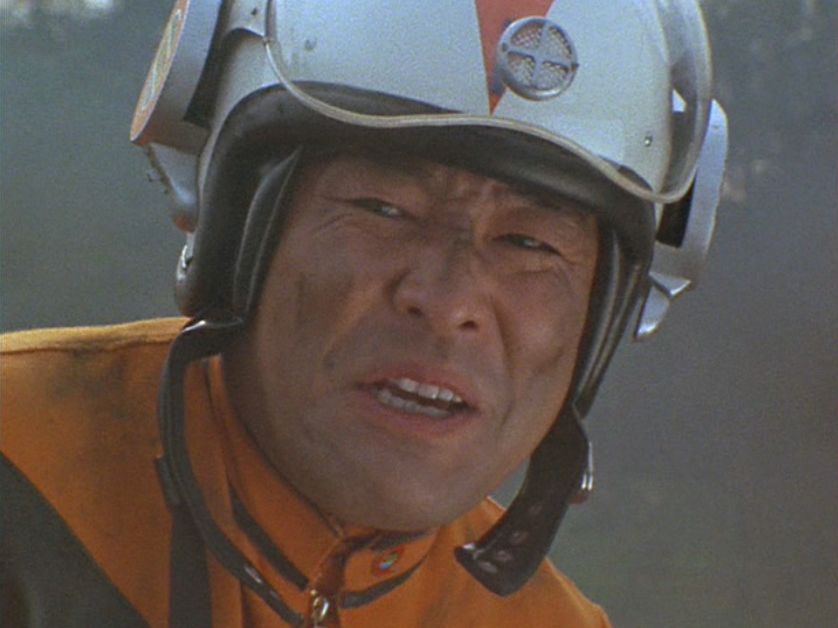 Episode 18 "Here Comes Ultraseven!"
(Screenplay: Shinichi Ichikawa, Director: Noboru Kaji)
"I did it, Kaji…" (The battle between MAT and Bemster was over. It was the first time MAT had ever experienced a fight to the death with a space monster.) "Captain." "Oh!" "Should we go back to headquarters?" "No." "But you have to get back and patch up your wound…" "I want to tell Kaji's wife (about this victory)."
※In this episode, Kato's compassion for his coworker who died and his wife is so deeply felt that the appearance of Ultraseven fades into the background.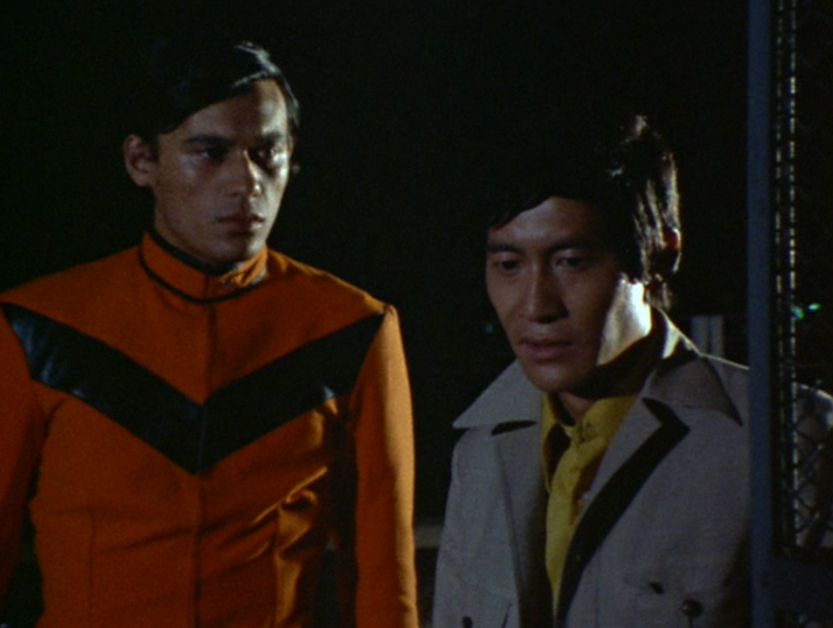 Episode 19 "The Invisible Giant Monster from Outer Space" (Screenplay: Shōzō Uehara, Director: Noboru Kaji)
"You've become a boring guy since you joined the MAT." "This monster is an unidentifiable space monster. I'm no match for it." "The only thing a racer thinks about during a race is the word victory. If he thinks of the word lose, the steering wheel will be rock hard and he will spin out at the corner. So, even if he is in the bottom of the pack, he has to keep believing that he's going to win until the finish line. Are you going to turn the tail and run after just one defeat? If you were on the Meteor, even if you spun, you must have aimed for a winning goal. You were that kind of man." "Sakata-san!" "Jiro has a picture of you on his desk, you know. Before he goes to school, he says, 'I'm off,' and when he comes back, he says, 'I'm home." To Jiro, you are the support of his heart, and are his dream." "I'll do it. I'll try again!"
※The sound of the word "man" feels heavy because it was an era when a true man was sought.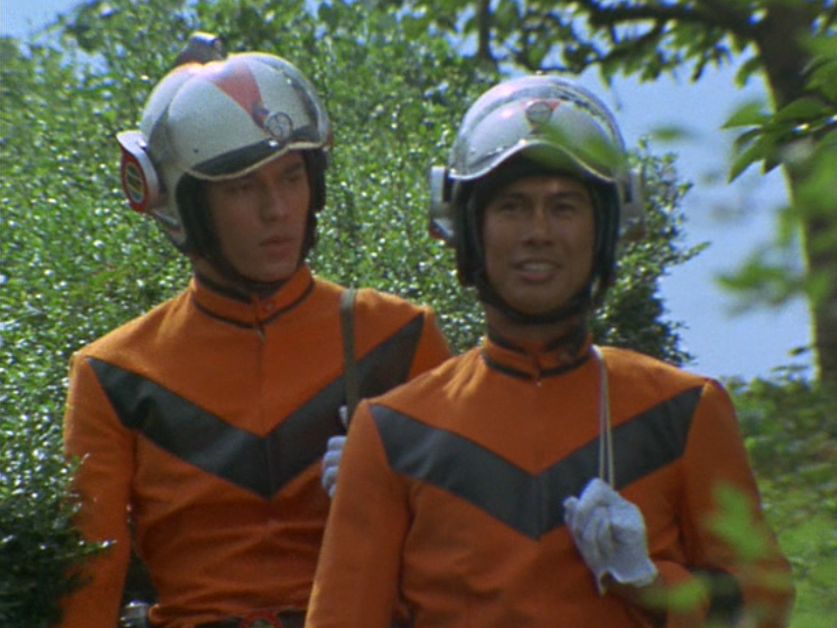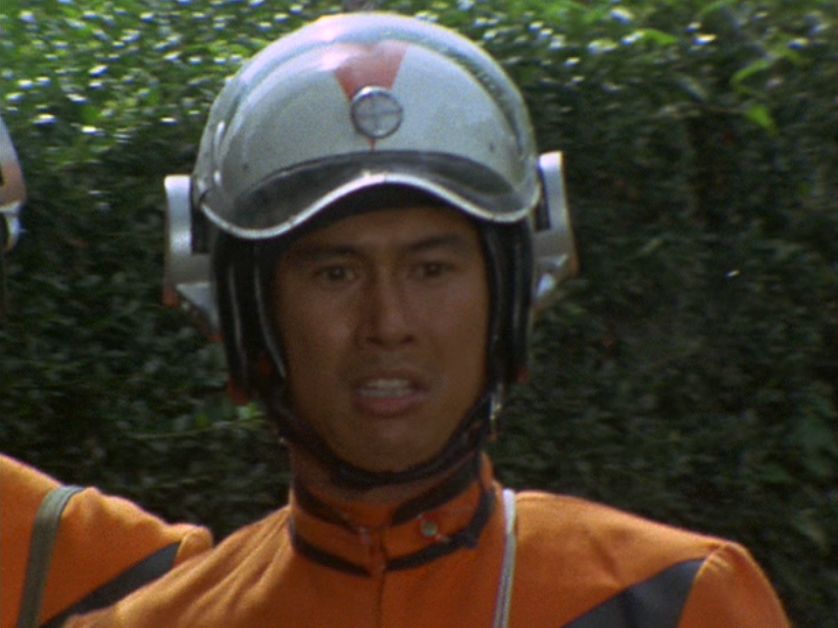 Episode 25 "Leaving My Home Planet, Earth"
(Screenplay: Shinichi Ichikawa, Director: Yoshiharu Tomita)
"One day, there was a bear in the village." "A bear?" "Yeah, I took a rifle from the neighboring hunter's house and confronted the bear." "Why were you so reckless?" "Because I was a real wimp. Recklessness can only be done by someone who has been bullied and pushed to the point where there is no escape. Because the one can get away as long as there is a way out."
※In my childhood, teachers were complicit in the bullying of certain targets, and it was a common sight, so to speak, but I don't think it was as insidious as sending the victims to their deaths.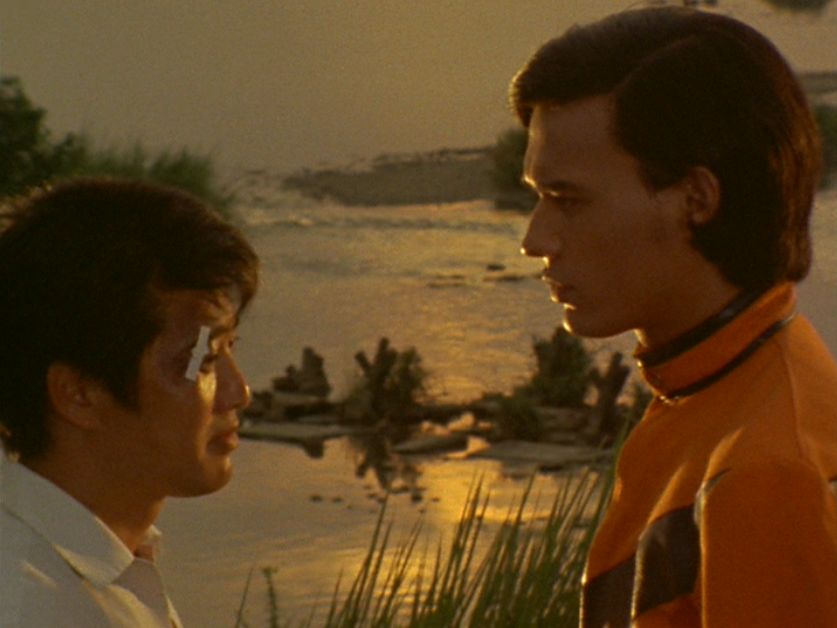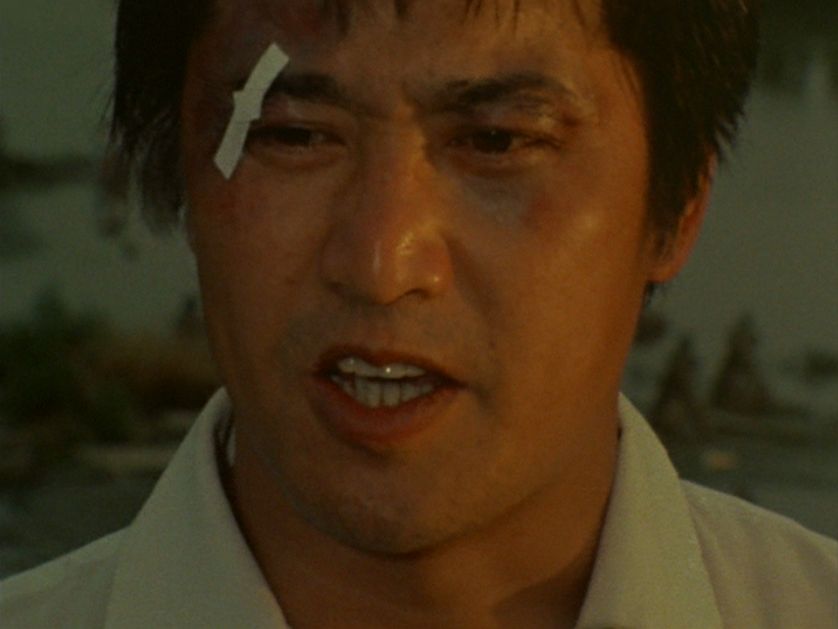 Episode 27 "Go to Hell With This Blow!"
(Screenplay: Shinichi Ichikawa, Director: Masanori Kakei)
"Why didn't you use the Ultra Kick?" "I was so caught up in my opponent's moves, I forgot." "That's a lie. You said you wanted to win with all your might." "Not only does man aim for victory with all his might, but there must be times when man also lose because of all his might."
※The film depicts the tragedy of a man having feelings for Aki because he didn't know that she was the girlfriend of Gō who had taught him the Ultra Kick. The work is a refreshing coming-of-age drama.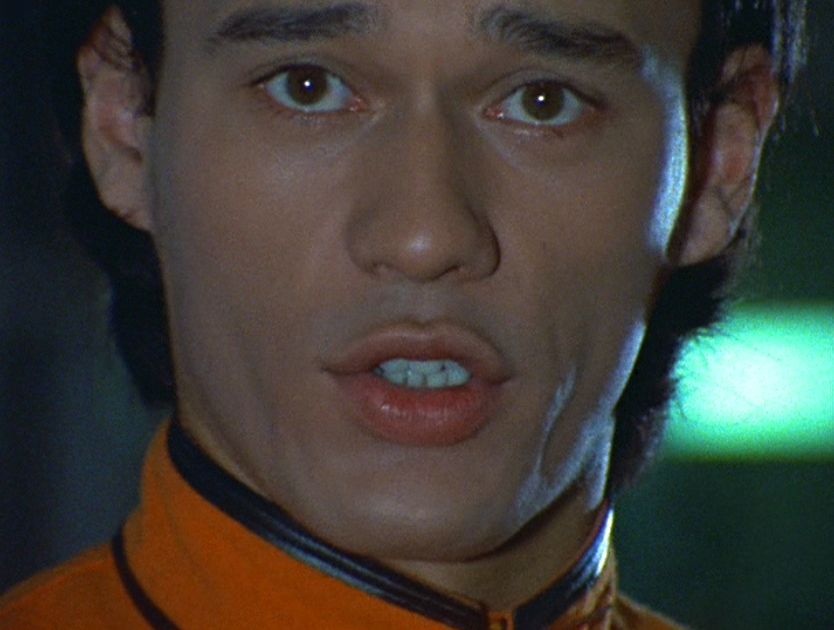 Episode 31 "In Between Devil and Angel…" (Screenplay: Shinichi Ichikawa, Director: Tadashi Mafune)
"Gō! That's enough! What were you going to do by strangling a child?" "It's not a child. It's an alien." "An alien? You were trying to force him to confess to being an alien?" "I wasn't going to make him confess… I was going to kill him."

※The amazing part of this episode is that the alien is disguised as a disabled boy, and he goes to the trouble of informing Gō about it. This is truly the work of the devil, but Gō, who insists on killing the boy, also has tremendous spirit.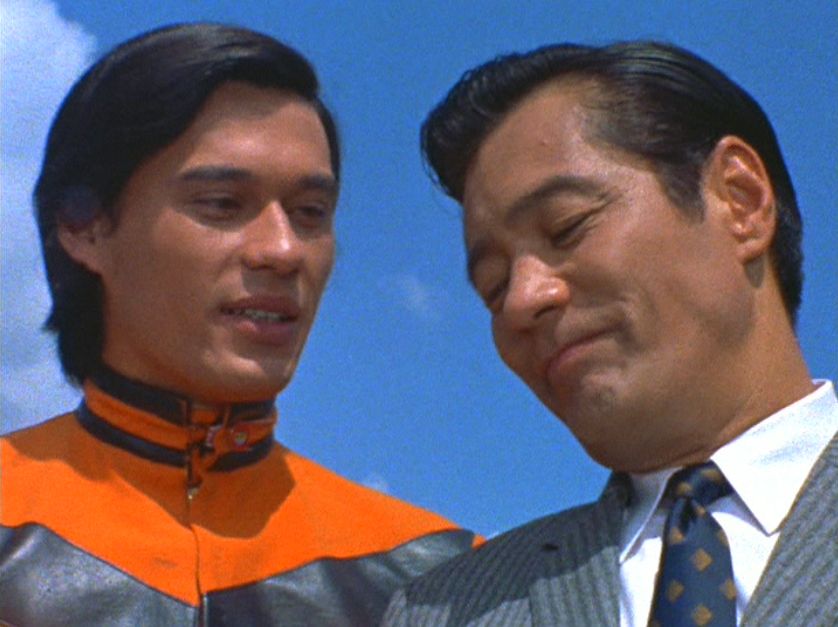 "I would tell your daughter, 'the boy has gone to a distant land.' I wouldn't want to hurt her feelings." "No, I appreciate you saying that, but I'm still going to tell her the truth…a human child is a human child…don't let her dream of an angel…"
※This is a message from Mr. Ichikawa that we must overcome and live with the harshness of reality, even as we writhe in agony.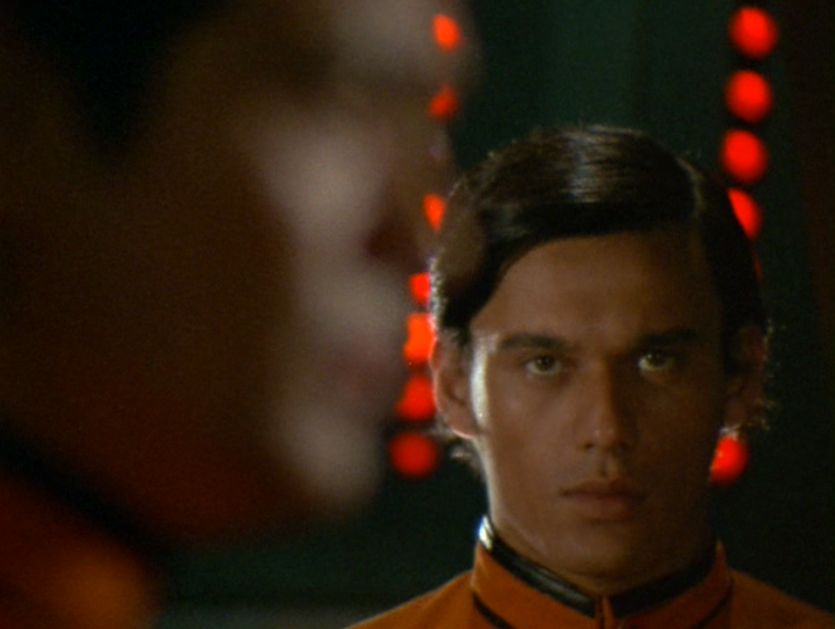 Episode 33 "The Monster Tamer and the Boy" (Screenplay: Shōzō Uehara, Director: Shōhei Tōjō)
"I can't imagine how much Ryō-kun must have hated and longed for his father when he was alone in the world… Gō, I'm sure you were the same…" "Yes, but I have a home, the MAT, and a father, the captain." "Yeah, I think Ryō-kun found the warmth of fatherly love in those ruins. If that father was an alien, and because of that, Ryō-kun was called an alien, and he had to break the bonds of affection by violence, that would be absolutely unforgivable. The Japanese have hands that make beautiful flowers, but once they have blades in their hands, they are brutal…」
※I am not sure if Mr. Uehara is referring to the barbaric acts of the former Japanese military, but I am sure that this line comes from his war experience.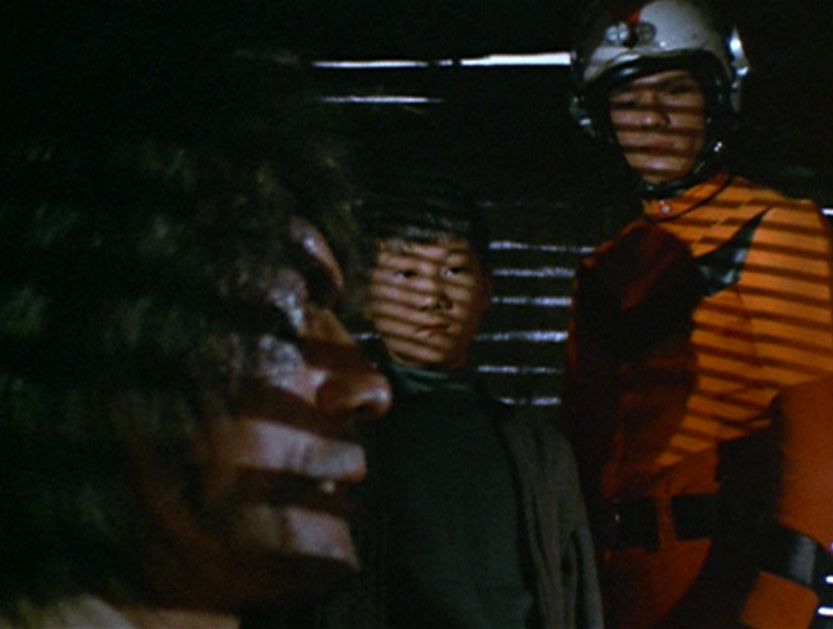 "I even thought I could live on the earth like this, but just as autumn comes and the dead leaves fall, my body is being corroded by the polluted air and decaying…Those clouds, those chimneys, they're eating away at me like termites…"
※I've seen stories about aliens getting sick in the Earth's environment in boring Western movies, but have you ever heard such a sad alien story?

My favorite robot toys; Episode 13 "Godzilla and Kikaider by Billiken Shokai"
In this article, I would like to introduce my own "Godzilla" and "Android Kikaider," two of the spring-powered tin toys released by Billiken Shokai at the end of the 20th century. Both were created by Yasuo Kushida, who was active as a tinplate craftsman at T.P.S. (Tokyo Placing Shokai) and other organizations. There is a brown version of "Godzilla" and a blue version that pulls the Mothra larvae on its tail to wind the spring. The one I introduce is the early green type. All of them walk by opening and closing their mouths and waving their arms.
"Kikaider," on the other hand, is one of the many MECHANICAL hero series that have been produced, including "Astro Boy," "Super Jetter," "Seven Color Mask," "8-Man," and "Golden Bat," etc. The face is so wonderfully sculpted that it could easily be mistaken for the real thing. This one also walks by swinging its arms with a mainspring.
Mr. Kushida, who was said to be the last tinplate craftsman, was persuaded to produce many spring-powered tinplate toys by Billiken Shokai, but more than 20 years have passed since their production, and these products themselves are now becoming rare. These will be probably the last collectible products that have been made in Japan. They are truly treasures left to collectors by Billiken Shokai and Mr. Kushida.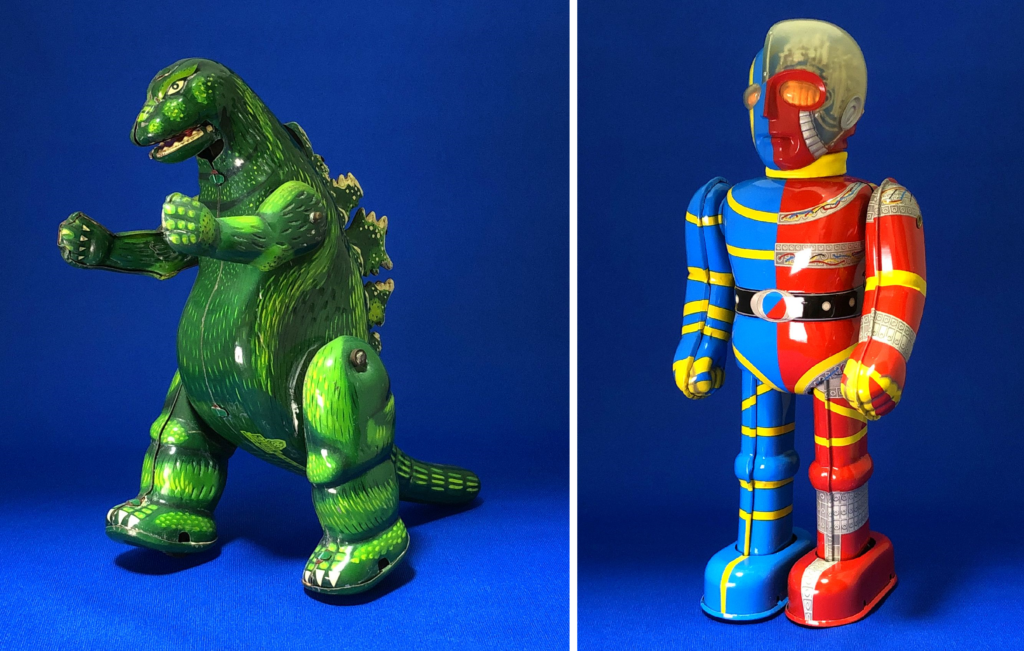 Kochi-Grand sumo tournament with soft vinyl monster dolls (3/4)
This time, I will tell you the results from the 10th to the 14th day. At the end of the 13th day, Terochilus, the east-Yokozuna, with 12 consecutive wins, was two stars ahead of Prizuma, the west-Yokozuna, in second place, and if Terochilus won or Prizuma lost on the 14th day, Terochilus would have won the tournament without waiting for the final day. However, on the 14th day, Ozeki Kingsaurus III defeated Terochilus for the first time in this tournament, and the Prizuma defeated Ozeki Gokinezura, so the championship was postponed until the direct confrontation between Yokozuna in the final day. If Terochilus wins, the winner will be crowned on the spot, and if Prizuma wins, it will be lined up with 12 wins, so it will be a deciding match. In order for the Prizuma to win the tournament, he needs to beat the Terochilus twice in a row, in the main draw and the deciding match. However, he has won nine consecutive games since the 6th day, and his momentum is promising. On the other hand, almost all of Terochilus' 12 victories have been in fast-attack sumo, where he either pushes or shoves his opponent out of the ring in an instant, and the final match could be settled soon. As the stable master Garamon explained, if it becomes a long sumo match, Prizuma will have the upper hand. In addition, Kingsaurus III, who has been a great supporter of the tournament, was defeated by Prizuma on the 13th day, and was eliminated from the championship race with a 3 star difference. Ozeki Gokinezura and Sekiwake Muruchi also lost their way in the second half of the tournament, and are now out of contention for the championship. In addition, the 5th Maegashira Billgamo, who is doing well in Hiramaku, has a record of 7 wins and 7 losses, and will put his win and bravery award on the line at the final day.