No.18
・Asei Kobayashi and "Taiyo Sentai Sun Vulcan"
・Samurai drama "Surōnin Daikichi Hanayama"
・Revive toys whose power units are omitted or broken (NO.4)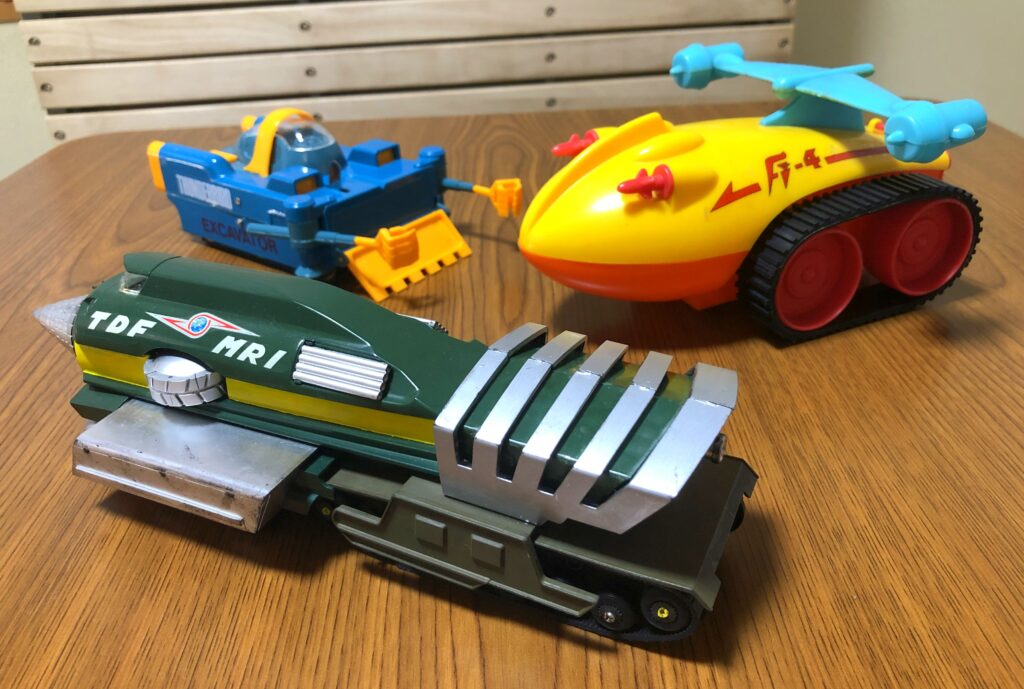 News from Kochi-power Research Institute (Part 18)
■Asei Kobayashi and "Taiyo Sentai Sun Vulcan"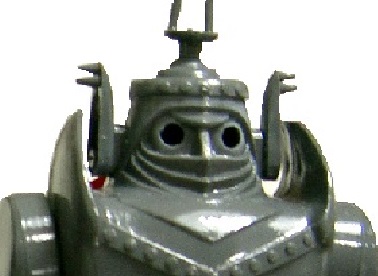 The composer Asei Kobayashi died on May 30th.


 Did one great man pass away again …There are countless achievements of Mr. Kobayashi, but the one related to this institute is that he composes many anime theme songs. There are many works that I can sing as follows. I especially like "Voltes V song."
 ♪~We leave everything to Voltes V and fight until we are exhausted. The dawn of the earth is just around the corner~♫
(Lyrics: Saburo Yatsude, Composition: Asei Kobayashi, Song: Mitsuko Horie, Kōrogi '73, Columbia Yurikagokai)

・"Wolf Boy Ken"(1963/11~1965/8):OP theme song composition
・"Sally The Witch"(1966/12~1968/12):OP theme song composition
・"Tom Thumb"(1967/4~1967/9):OP theme song composition
・"Kappa Sanpei"(1968/10~1969/3):OP theme song composition
・"Akko-chan's got a Secret"(1969/1~1970/10):OP/ED theme song composition
・"Kick no Oni"(1970/10~1971/3):OP/ED theme song composition
・"The Vigilant Lion Knight"(1972/4~1973/4):OP/ED theme song composition
・"Battle of the Planets"(1972/10~1974/9):OP/ED theme song composition
・"Magma Man"(1973/1~1973/7):OP theme song composition
・"Dororon Enma-kun"(1973/10~1974/3):OP/ED theme song composition
・"Once upon a time in Japan"(1975/1~1994/3):ED theme song composition
・"Tekkaman, The Space Knight"(1975/7~1975/12):OP/ED theme song composition
・"Com-Battler V"(1976/4~1977/5):OP/ED theme song composition
・"Voltes V"(1977/6~1978/3):OP/ED theme song composition
・"Hana no Ko Lun Lun"(1979/2~1980/2):OP/ED theme song composition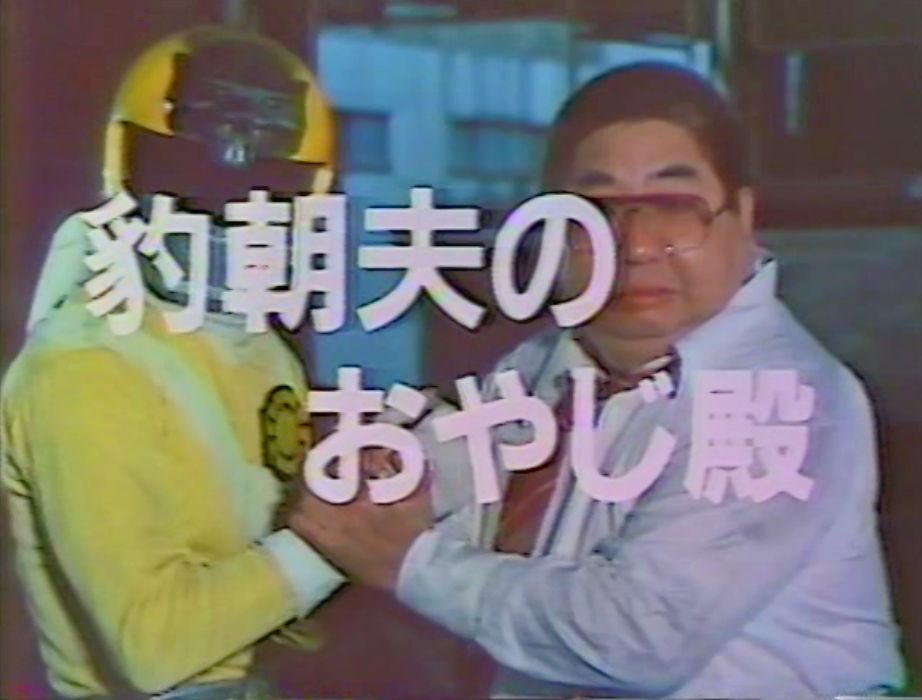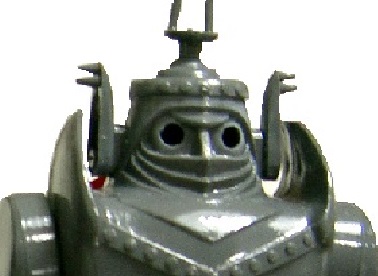 So why did Mr. Kobayashi make a guest appearance in "Power Rangers"?


 You do not know? Asao Kobayashi, the son of Asei Kobayashi, was starring as Asao Hyō, the Vul-Panther of "Taiyo Sentai Sun Vulcan" (1981 / 2-1982 / 1). In that connection, he made a guest appearance in episode 38 as Asao's father (the role name is Asatarō instead of Asei).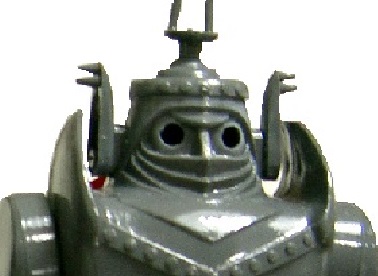 "Taiyo Sentai Sun Vulcan" is the fifth Power Rangers series after "Himitsu Sentai Goranger," "J.A.K.Q. Dengekitai," "Battle Fever J," and "Denshi Sentai Denjiman." For some reason, only three men, red, blue, and yellow, appeared in this work, and there were no female members.


 It was a work with a strong experimental meaning, but since the female members were absent and the fans were strongly repulsed, there has never been a female member not appearing in later works. However, it was a work that Toei put effort into, such as that Shin Kishida was playing the role of Secretary Arashiyama and Machiko Soga was playing the role of Queen Hedrian who also appeared in the previous work. However, all the theme songs and insert songs were composed by Chūmei Watanabe and those songs were good, but I think it was a little disappointing that Asei Kobayashi did not compose.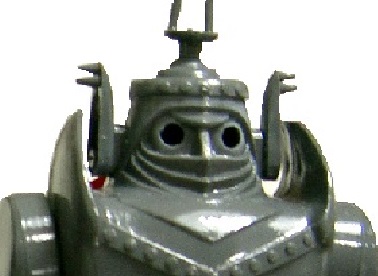 By the way, speaking of "Power Rangers" series, the pose at the time of appearance is famous …


 There was the same project in the magazine "Uchūsen" (Asahi Sonorama), but I prepared a series of photos so please learn it during the summer vacation. My recommendation is "Vul-Shark!"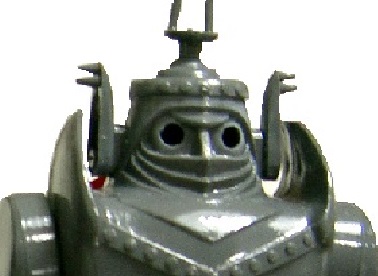 I don't think there are many people who are interested in such old "Rangers" …
Below, "Taiyo Sentai Sun Vulcan" Episode 37 "Himiko!" (from TV recording)










■Samurai drama "Surōnin Daikichi Hanayama"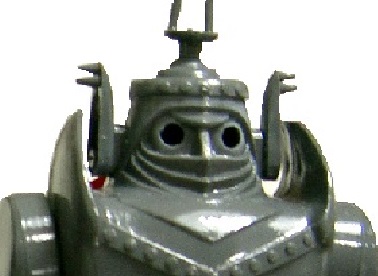 Why is it a Samurai drama suddenly?


 Yeah, I introduced the threesome in "Sun Vulcan," so I thought I'd introduce the twosome of the Samurai drama that my whole family liked …Basically, I've been watching Samurai dramas since I was little, but this "Surōnin Daikichi Hanayama" (1969/1 ~ 1970/12) and the previous work "Surōnin Hyōgo Tsukikage" (1965/10~1966/4, 1967/1~1968/12) is a masterpiece that is one of the top three favorite works.
※"Surōnin" means a poor or lowly masterless samurai.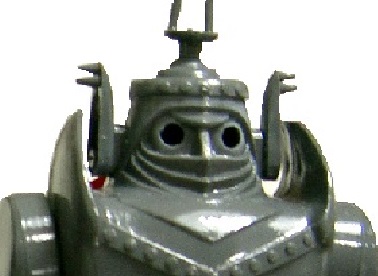 Both works are starring the famous actor of the past, Jūshirō Konoe (1914-1977).


 He is the father of actor Hiroki Matsukata, who died in 2017 at the age of 75. In other words, he is the grandfather of Masaki Nishina who was playing Ryū Aihara in "Ultraman Mebius." Mr. Konoe's sword fight was also a highlight, but the quarrel with Hanji played by Ryūji Shinagawa was interesting in both works …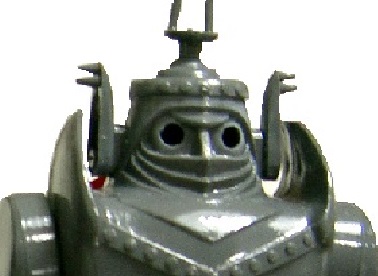 The DVD doesn't seem to be on sale, but are the photos here your usual TV recordings?


 Well, I unearthed a VHS tape from the warehouse, but I don't even know when it was recorded. It probably recorded a rebroadcast of a local station in an era when there was no satellite broadcasting. Now that you have a chance to watch it on satellite broadcasting, please take a look.




Revive toys whose power units are omitted or broken (NO.4)
SF vehicle toys (Part 1)
This time, I will introduce examples of motorization and repair of SF vehicle toys that run on caterpillar.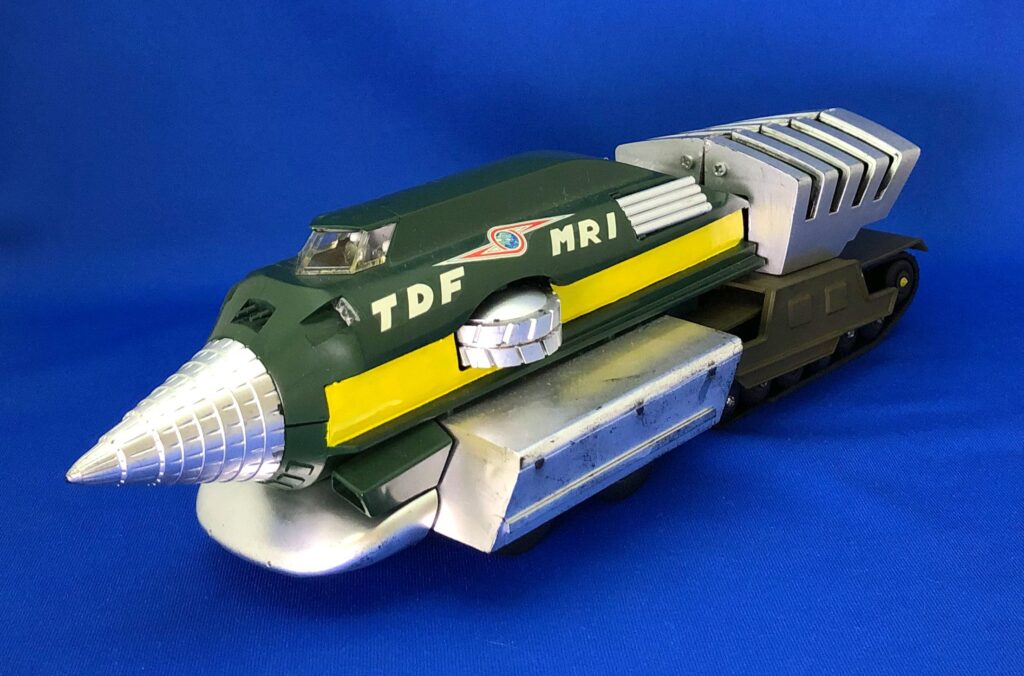 (1) "Magmarizer" plastic model (Fujimi)
A plastic model released by Fujimi in 2001 for 3,600 yen, the front drill and the rock drills on both sides rotate with batteries, and miniature light bulbs are placed in four places on the front, making it a playful display model. If it can run on caterpillar, it may have become a presence that will leave its name in the history of plastic models along with the battery powered "Magmarizer" released by Maruzan. However, unfortunately its caterpillar is a molded part and it can't run.
It seems that there are many modelers who install the power unit into this "Magmarizer" and make it run. A method of transplanting the power unit of the battery powered plastic model tank was also considered, but I chose the method of installing the gears one by one inside the body of "Magmarizer." At that time, I think I wouldn't have had a hard time if there was Tamiya's "Mini-motor Multi-stage Gearbox" or "Minimotor Thin Gearbox," but because it didn't work smoothly due to the interference between the gears I installed, I was forced to adjust the gear position. Also, in the original, the rear exhaust pipe was a switch for rotating drills, but it broke as soon as I played it several times, so I installed a new switch on the back of the body.
Fujimi's "Magmarizer" has been renewed several times and continues to be sold, but the latest one has finally lost the drill rotating gimmick and lighting. Even now, when I look at my "Magmarizer" that runs on caterpillar, I feel lonely about the harsh environment surrounding plastic models in our country.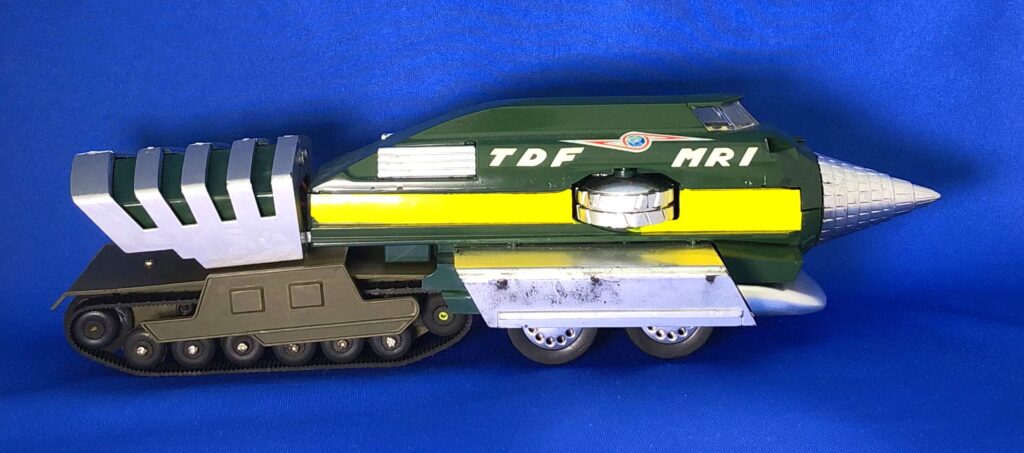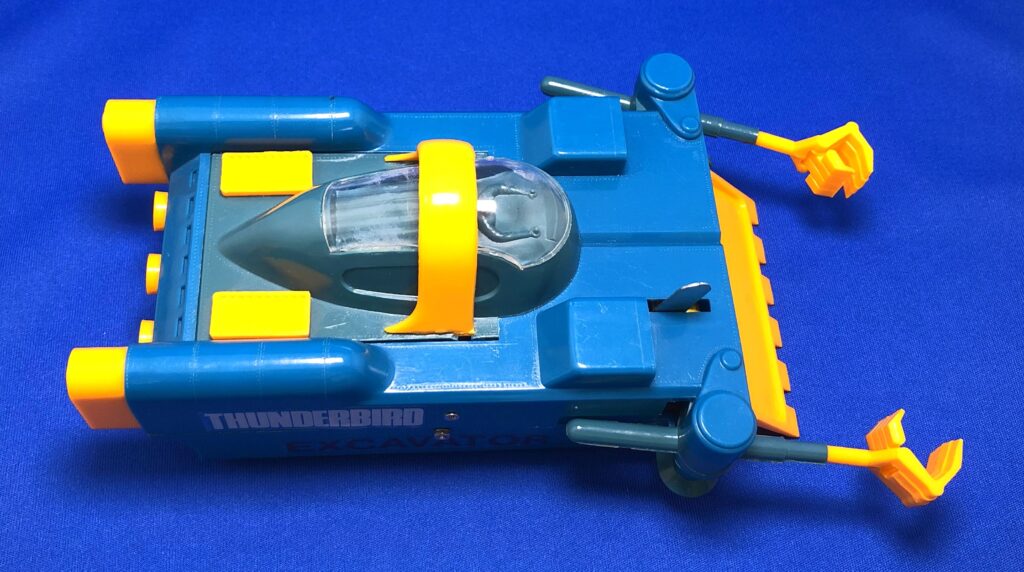 (2) "X-car" resale plastic model (Imai)
The "X-car" (Official name "Excavator") is a mecha that did not actually appear in the "Thunderbirds," and is a famous plastic model that Imai forcibly commercialized. The first edition of the original was released in 1967 and was priced at 400 yen. I purchased it when it was resold in 1974. Even though I was an elementary school student, I remember being impressed by Imai's technical ability to mechanically control the presence or absence of the arm movement with a lever, in addition to running forward and backward. In the 1990s, Imai resold many plastic models to rebuild its business. The "X-car" was also resold but without power unit. Unfortunately, Imai went bankrupt in 2002, but many of the plastic model molds were transferred to Aoshima. Fortunately, the "Battery powered X-car & Pilot Set" that reproduces the electric gimmick of the past with a newly developed gearbox was released in 2013. I applaud Aoshima.
Now, I would like to introduce my modified "X-car" that was completed before resale by Aoshima. By the way, according to the results of a survey conducted by "Aucfree" over the past five years, Imai's original electric "X-car" has the following transaction status (excluding multiple listings).
・The average winning bid is about 29,000 yen for 17 unassembled items.
・The average winning bid is 6,900 yen for 5 assembled junk items.
After the complete reprint by Aoshima, the price has dropped and it has become available for about 15,000 yen except for the first edition, but in the past I had to be prepared for more than 50,000 yen to get it. It was such an era, so as usual, I got a cheap, non-powered resale product and tried the motorization.
First of all, for the power unit, I used Tamiya's "Universal Gearbox" as usual. Since the attached caterpillar was tight and it might put a load on the motor, the caterpillar was replaced with another product. Both arms are operated by a self-made crank gearbox. This gearbox can be moved up and down slightly by the lever, and when it is lowered, power can be obtained from the Universal Gear Box. For this reason, the arm operates only while running with the Universal Gear Box, and it is not possible to move only the arm without running like the original. This is the difference from professionals like Imai and Aoshima, but at the time of production, I praised myself that it was well done.
(3) "G-4 Helico-Buggy" Battery powered plastic toy (Bansō)
"G-4 Helico-Buggy" is a G-mecha on which "Jinpei the Swallow," the member of "Gatchaman" rides, and Bansō sold two types, a plastic model and a plastic toy. In the plastic model released in 1972, all the other G-mechas were powered by mainsprings, but only this G-4 was powered by batteries. At that time, I often went to toy stores to look at the contents of the box, but in the end, I didn't buy it. On the other hand, the plastic toy was for younger age groups, so I did not know its existence at that time, but this is also battery powered, while other G-mechas are (probably) using flywheels. For this reason, the "G-4" is overwhelmingly popular in the second-hand market for both the plastic model and the plastic toy, and the results of a survey conducted by "Aucfree" over the past five years are as follows.
【Plastic model】(including Tatsunoko Land version released in 1973)
・Unassembled: 5 listings with an average winning bid of about 230,000 yen
・Assembled (including junk items): 2 listings with an average winning bid of about 58,000 yen
・Box only: 1 listing with a winning bid of 21,500 yen
【Plastic toy】
・With box (including some modifications): 3 listings with an average winning bid of about 64,000 yen
・Without box (including junk items): 5 listings with an average winning bid of about 26,000 yen
 
I really wanted the plastic model, but it wasn't a very affordable transaction price, so in 2015 I got the plastic toy at about half the market price. The item I got was a junk item that was immovable, without caterpillars and was dirty on the whole, but I decided to repair it and run it. First, the rusted gearbox was rust-removed with a chemical, and then the surface was burned to prevent rust. Of course, I replaced the motor with a new one. I made caterpillars using a thick rubber plate and a thin rubber sheet sold at general home centers. I also scanned the tattered sticker and remade it.
As you can see from the video, the resurrected "G-4" runs at a fairly high speed. Only "G-4" was sold by battery powered because of running on caterpillar, but it seems that its running performance far exceeds other G-mechs.